REGION 9 NEWS

Top student teams race to Concrete Canoe nationals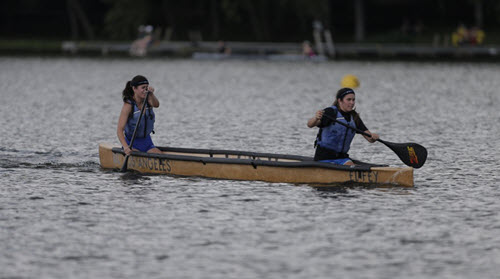 Photo by Brandon Wade for ASCE
The UCLA canoe, El Fey, won first place for final product.
The University of California, Los Angeles was among the 21 schools to qualify for this year's National Concrete Canoe Competition, hosted in June at the University of Texas, Tyler.
École de technologie supérieure finished first in the overall standings, following the school's steel bridge team national championship two weeks earlier. UCLA finished second, followed by the University of Nevada, Reno.
UCLA excelled in the academic categories, winning the final product award and finishing second in design paper. The Bruins also raced well on the lake, finishing sixth.
SAN DIEGO SECTION
Steward of Escondido infrastructure Williamson, 91, dies
John Arthur Williamson, P.E., L.S., F.ASCE, who applied his civil engineering talents to improving his adopted hometown of Escondido, CA, for more than a half-century, has died at 91.
He settled in the northeastern San Diego suburb in 1965, taking over as Escondido's public works director and city engineer. The $43 million in public improvements during his time in charge include Dixon Dam and the Escondido Creek Flood Control Channel. In 1981 he launched his own practice, Williamson and Sons Engineering.
JULY ASCE BOARD OF DIRECTION MEETING HIGHLIGHTS

ASCE Board Sets Strategic Direction; Approves Policies, Budget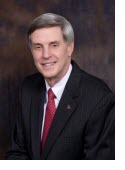 Jay Higgins, P.E., ENV SP, F.ASCE, your Region 9 Director, is a member of the Los Angeles Section. Jay represented you at the ASCE Board meeting in San Diego, CA, July 8-9.

At its most recent meeting, the ASCE Board debated a host of key civil engineering and ASCE issues and set direction on how to advance the profession and strengthen the organization in the coming year and beyond.




In addition to deliberations on strategic initiatives, adopting new policies, and passing a budget (see story in

ASCE News

), the Board addressed additional items on its extensive agenda.




As part of its fiscal year 2017 budget, the Board approved a new print ASCE News newsletter that will be mailed to members 10 times per year in conjunction with Civil Engineering magazine. Beginning in November 2016, this publication will deliver timely highlights of ASCE activities in a vibrant, brief format that provides both at-a-glance updates and guides readers to more content that can be found online. In a survey of randomly selected ASCE members who received sample copies, some 80% said they learned something new about ASCE activities from going through the newsletter.




The Board continues to debate how best to align the Society geographically and to most effectively constitute itself as a Board. After studying options for realignment, the Board elected to retain the Society's existing Region structure, alignment, and representation, for the present. A new task committee will be formed to examine a number of proposals that were raised during the Board's discussion.




The Society's Member Communities Committee (MCC) outlined its strategic planning process and received endorsement of its mission to enable members "to advance the profession and enhance their career growth by integrating member support and promoting member engagement." MCC oversees such successful programs as the Multi-Region Leadership Conferences and younger member and student programs.




The Board heard progress on ASCE's Global Strategy, which aims to enhance ASCE's global image, global voice, and global footprint; reserve a seat at the table for ASCE in global civil engineering forums; and expand products and services for international members. Currently 25,870 of ASCE's more than 150,000 members live outside the U.S.




The ASCE Public Policy Committee (PPC) held its strategic discussion with the Board, highlighting that:




• ASCE successfully advocated for infrastructure issues on Capitol Hill, such as the passage and signing into law of the Fixing America's Surface Transportation (FAST) Act last year, and progress toward passing a new Water Resources Development Act (WRDA). The Senate WRDA bill would authorize $9 billion for new projects and studies at the Army Corps of Engineers, add a dam rehabilitation component to the National Dam Safety Program, establish a new Water Infrastructure Trust Fund, and provide $220 million in aid for Flint, Michigan.




• ASCE worked closely with Congress as a founding member of the STEM (Science-Technology-Engineering-Mathematics) Education Coalition to help achieve enactment of the Every Student Succeed Act, which maintains a strong focus on STEM subjects.




• ASCE has been active in monitoring and addressing recent threats to professional licensure in several states. During the 2015 legislative sessions, six states considered measures to eliminate all professional licensure. While none of these measures were enacted, ASCE views this as a serious threat to public safety and continues to mobilize in opposition.

To share your thoughts on ASCE issues and governance, please email Jay.


Great outreach event or other activity? Let the whole Region know!

If you're a local ASCE leader and your Section, Branch, Younger Member Group, or Student Chapter has staged any special events, engaged in outreach from grade-school kids to lawmakers, done charity work, fund raising or anything of the sort, let ASCEnews Weekly know and we may include it in next month's Region report. You may already have written about it and posted pictures in your newsletter, website, or social media. Share the details and any photos at asce.org/localnews. Got questions? Write to submissions@asce.org.




See the other Region reports for July




If you live adjacent to a Section in a different Region, or are merely interested in the other Region reports for July, click on each to view them:



Region 1 Boston Society of Civil Engineers Section, Buffalo Section, Connecticut Society of Civil Engineers Section, Ithaca Section, Maine Section, Metropolitan Section, Mohawk-Hudson Section, New Hampshire Section, New Jersey Section, Puerto Rico Section, Rhode Island Section, Rochester Section, Syracuse Section, Vermont Section

Region 2 Central Pennsylvania Section, Delaware Section, Lehigh Valley Section, Maryland Section, National Capital Section, Philadelphia Section, Pittsburgh Section

Region 3 Akron-Canton Section, Central Illinois Section, Central Ohio Section, Cincinnati Section, Cleveland Section, Dayton Section, Duluth Section, Illinois Section, Michigan Section, Minnesota Section, North Dakota Section, Quad Cities Section, Toledo Section, Wisconsin Section

Region 4 Arkansas Section, Indiana Section, Kentucky Section, North Carolina Section, South Carolina Section, Tennessee Section, Virginia Section, West Virginia Section

Region 5 Alabama Section, Florida Section, Georgia Section, Louisiana Section, Mississippi Section

Region 6 New Mexico Section, Oklahoma Section, Texas Section

Region 7 Colorado Section, Iowa Section, Kansas City Section, Kansas Section, Nebraska Section, South Dakota Section, St. Louis Section, Wyoming Section

Region 8 Alaska Section, Arizona Section, Columbia Section, Hawaii Section, Inland Empire Section, Montana Section, Nevada Section, Oregon Section, Seattle Section, Southern Idaho Section, Tacoma-Olympia Section, Utah Section

Region 9 Los Angeles Section, Sacramento Section, San Diego Section, San Francisco Section

Region 10 All International Sections, Branches, and Groups


Missed last month's Region 9 update?
See the June edition of News Around Region 9

Share this page via social media and email: